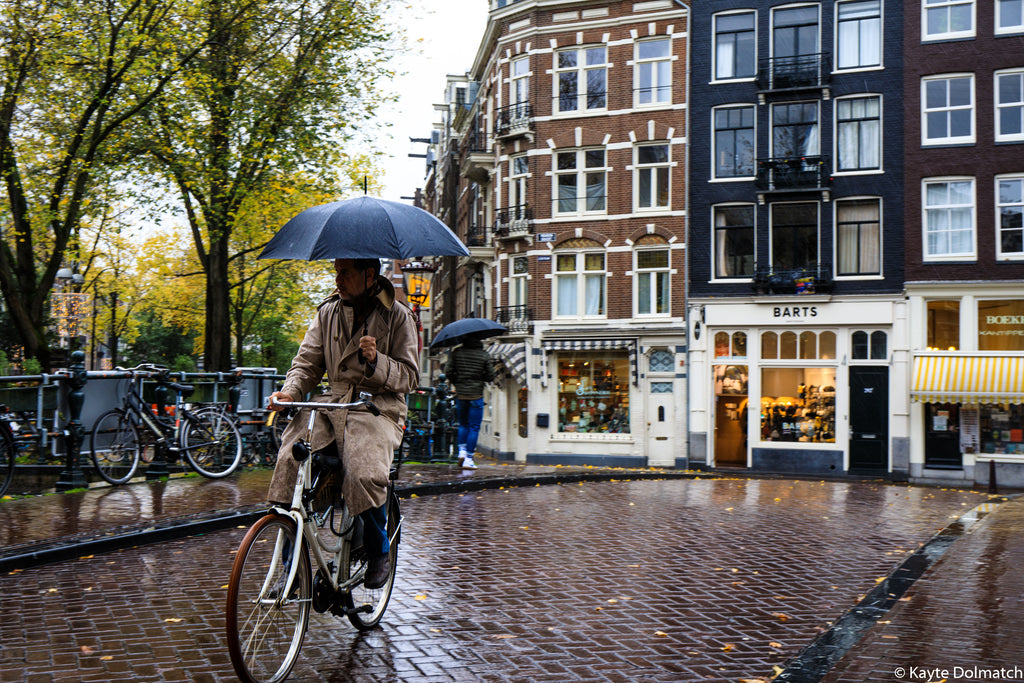 Rainy Ride
A man rides a bike while holding an umbrella as it rains in Amsterdam. November 2019.
Luster Prints: 24x36inch and 40x60inch include a 1" white border around the image to allow for future framing and matting.   
Please be aware of your country's VAT charges - when your order is delivered there will probably be an additional fee at the time of delivery associated with importing from a foreign country. This is not charged by me nor paid to me.
---